Interview with our Artistic Director: What exactly is Darbar Fringe?
In 2017, Darbar first expanded the ambit of its coverage in partnership with the Southbank Centre who established a new festival called Alchemy Festival (alluding to the melting pot of ideas), the Darbar Fringe Festival was established in 2018 and 2019 to bring urban, contemporary and classical music to the UK's midland areas. Now, after a pandemic-induced hiatus, Darbar Fringe is back—and it's more robust and inclusive than ever. Here, Artistic Director Sandeep Virdee unpacks the thought process and larger objectives behind it.
Note: This interview was conducted by Aysha Imtiaz and has been repurposed and retrofitted for better flow, clarity and cohesiveness. It is not a transcript, but has been reviewed by Sandeep Virdee.
Tell us about the word fringe...the fringe of what?
The fringe of Darbar Festival, really. With Darbar Festival, we have this pure, undiluted core and essence of Indian classical music. But with Darbar Fringe, we want to connect urban, contemporary and classical music. Fringe doesn't connote the periphery or lower importance; it's that leap from Indian classical music alone to just good music, plain and simple.
So what was the response to the first fringe festival like from the existing Darbar community?
Total confusion, to be honest.
They were so used to seeing us in this Indian classical music space. Having delivered 17 Darbar Festivals now, we have the curation of Indian classical music down to an exact artform and science. It's become intuitive. With Darbar Fringe, it's really a completely different approach about what music and art mean to society.
It's a unique space for Darbar to experiment outside of what we're known for.
How was the idea conceived?
In the past, we worked with the Southbank Center. Effectively, we delivered Darbar Festival 2009, and the artistic director was keen on working with us further. We decided to set up a new festival called The Alchemy festival—the name attesting to its nature as a melting pot of ideas. It became an experimental space for us, a wonderful way to undertake large scale projects and have great experiences outside of what we were doing.
How does the curation process for Darbar Fringe differ from Darbar Festival?
In terms of our values, it really doesn't differ at all. We are committed to giving deserving talent the appropriate platform, value creativity and amplify the voices of both established and under-represented talent no matter what we're doing. And we value great music, regardless of the genre.
In terms of the nature of music, you'd think that the artistic director for Darbar Festival and the artistic director for Fringe (both of whom are obviously the same person) have a split personality almost. On one side, I'm pulling on this compendium of over 35 years of knowledge about a genre that's centuries-old. On the other, we're cutting across urban, contemporary and classical music to produce cutting edge compositions that are on the bleeding edge of change.
It's an elusive intersection—that sweet spot where you're doing justice to the two vastly different types of curation. For the fringe, I do consult others who are experts in different genres, such as, for instance, contemporary music center contacts at the Barbican Center or others in my network.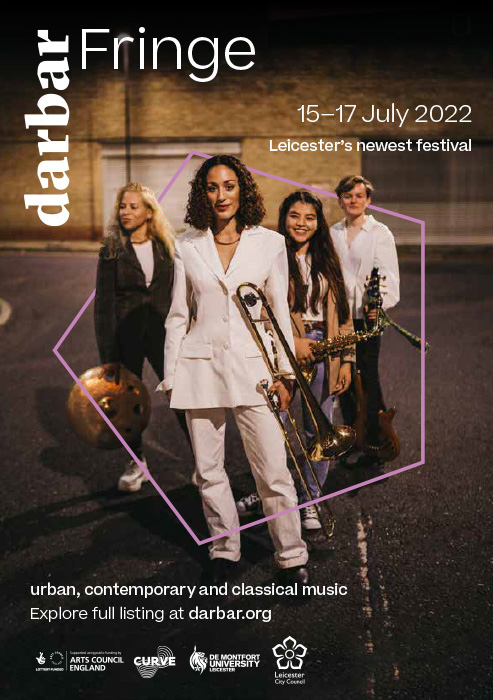 And how is the curation process the same?
We need to always be driven by the same unwavering commitment to our goals. Really, through music, we're exploring and reconciling identity.
What is our identity in the world we live in? What is my identity? I was born in Kenya, so going by that, I'd be an African-Indian. That's a physical thing. Yet, despite lovely memories in Kenya, in my head, I associate myself with India. That's 'the motherland' for me, even though I visited India for the first time when I was 27. I genuinely feel that India is my home, but judging by where I've built a life and spent my time, I'm a British Asian. In my faith, I'm a practicing Sikh. And as many born outside the UK experience, we're called immigrants, even though a British-born individual outside England would be an expat.
Creating great music that allows people to connect on a deeper level is like peeling away the different layers of identity that people or society at large assign to us. But if you peel away the layers of identity that people assign to each other—if you strip it all away—the only thing reconciling all humans is that we have a spirit. Everything else is just different levels of identity. And we do have an undeniable inbuilt level of prejudice.
Fringe reconciles identities by speaking to the spirit, and the biggest part of the fringe festival is the artist residency. Four different artists who would otherwise never cross paths are put in an incubation center for five days. We'd do, for instance, one Western classical musician, one Indian classical musician, one contemporary artist and one urban. We typically find an art space; this time it's the Curve Theatre, where they'll be performing, and the artists are fully immersed. From 10 am to 6 pm, they'll be brainstorming, experimenting and creating together. The objective is to put together a 10 minute musical piece throughout the week for our public concert on Friday.
All the artists stay at the same hotel and have the same meals. We don't have cameras and a crew tailing them (yet) but if we did, the process would be a lot like watching reality tv. The 'contestants'—in this case, the musicians—might struggle, be at loggerheads, not get along, or chime completely like kindred spirits in a matter of nanoseconds. That's all part of the learning. And it's one of the ways we reconcile identities. Even for Darbar Festival, we make sure the artists are provided equal treatment and can collaborate and immerse themselves not only in their own music, but in the music of their contemporaries and fellow musicians as well.
What are the other ways Darbar fringe addresses important social and cultural issues?
Darbar fringe wasn't conceptualised as being only about the music. There's the residency, and a recurring concept of Culture Unwrapped. We've tackled many important issues, not just in the industry, but the socio-political landscape, head on. This includes debates and talks, such as 'Being Brown', the meaning of culture against a backdrop of war, domestic abuse, the politics of race and many more.
And this unwrapping of culture permeates the music and the performances. For instance, we'll have brunch and pop-up music at the fringe—it may be a Brazillian morning or an Indian morning—but the music and the food unites.
We're trying to open culture up to people. It's like the Edinburgh Fringe Festival...music spilling into the streets of the city. You have the main festival, in big spaces, and the fringe, which is just so welcoming and organic. It really comes alive.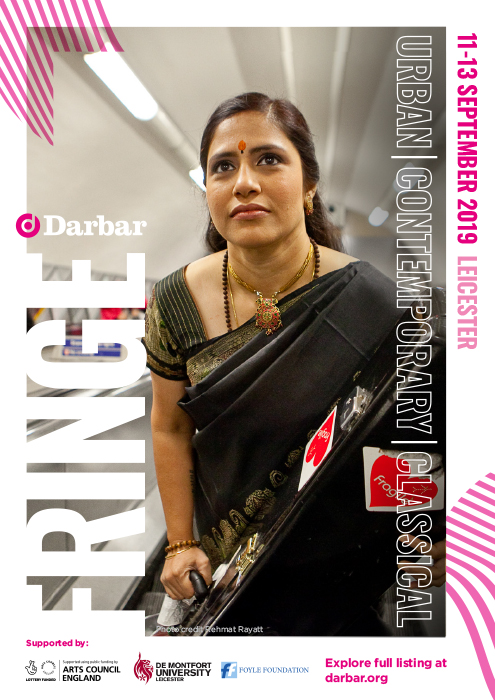 Is there anything you wouldn't curate for the fringe festival? Do you ever worry about diluting Darbar's special positioning?
No...I'm confident. There are no barriers. If you skim through the past brochures, you'll see it's the most wholesome medley and mishmash of people from different communities to be celebrated. It's only if you're insecure when you're not willing to go into that world of beautiful diversity. You have to recognise humanity as one.
Art can be a really powerful tool. It's not only about entertainment. It can make you think about the purpose of life, politics and social conditioning. We've used it throughout millennia in caves, graffiti, architecture of buildings, and it tells us about people who live there...the colours that we use in different countries, clothes themselves are very artistic, the way cars are designed, the lines used...it's all art.
But unfortunately, we have started pigeonholing it. Good music is good music. You might not understand it, but music pierces your heart that's what we're celebrating.
And where does Darbar's passion to do this come from? What drives your sensitivity and support of minorities in the arts?
On a personal level, it definitely comes from my faith. After years of meeting different people from all walks of life, I believe we are all on our journey. The analogy I'd use is we're on a mountain...our base points are just different and we need to navigate that path. Our faith gets us to the top. When you get to the top you don't have those layers of identity anymore; it's a celebration of oneness and truth. This is my own endeavour to try and celebrate that:
a minority-led festival featuring minority artists as a majority in an under-represented country.
It's my token of supporting migrants in this country. For everyone to enjoy, immerse themselves in and learn.
And does the learning ever end?
No...and I wouldn't ever want it to. We feel most alive when we discover or explore something new.
That feeling of brilliance...it's just such a special moment of feeling alive. To experience awe, wonder and the feeling of being alive, purchase your tickets today. Darbar Fringe: Leicester's newest concert. Read more about the artists for Darbar Fringe 2022 here.