Hindustani, Kalyan
Jog
This is a very pleasing and popular raga, apparently having a history of only hundred years. There are different views regarding the features of the raga. The most popular version employs both the Gandhaars (G and g) and Komal Nishaad (n). Its is sim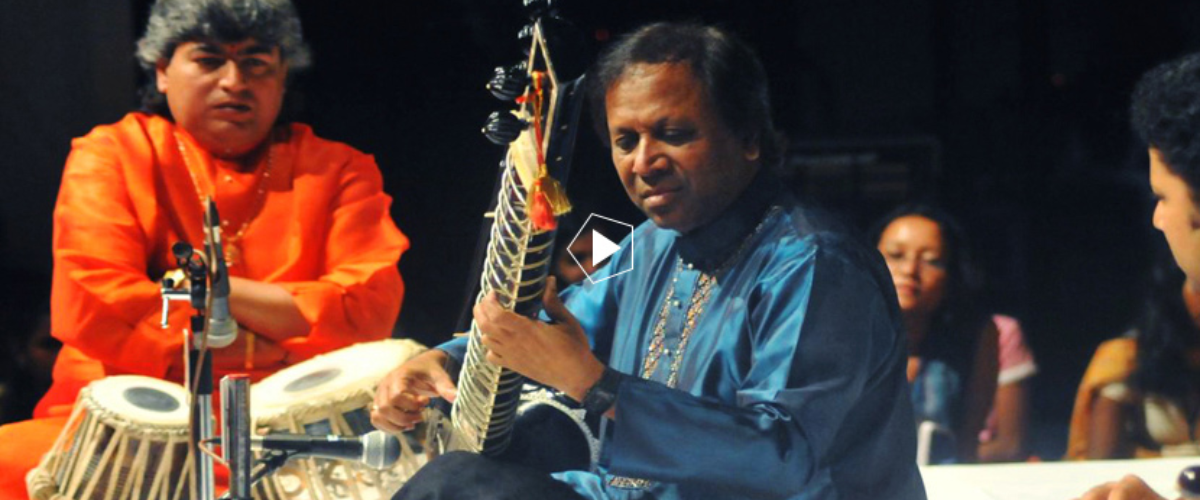 This is a very pleasing and popular raga, apparently having a history of only hundred years. There are different views regarding the features of the raga. The most popular version employs both the Gandhaars (G and g) and Komal Nishaad (n). Its is similar to Raga Nattai in Carnatic Music.
Thhaat (parent scale): Khamaj
Jaati (category): Audav (pentatonic)
Vaadi: Shuddh Gandhaar (G)
Samvaadi: Shadja (S) or Taar Shadja (S') according to many
Swaras: omits Rishabh ( R ) and Dhaivat (D), sports Komal Nishaad in both ascent and descent, also uses Komal Gandhaar (g) in the descending order, rest shuddh swaras that include Gandhaar (G) in the ascent
Aaroh (ascent): S G M P n S' (Western Notes: C E F G A# C)
Avaroh (descent): S' n P M G M g S (Western Notes: C A# G F E F D# C)
Chalan (key phrases): S n.S, P n.S G M, S g S, S G M, M P G M, S g n. S, G M P n P, P n n S', P n S'G'M'g n S', Pn P M G, S g n.S
Time: Before midnight
The other version of the raga deploys Shuddh Nishad (N) as well. The treatment of the raga, as visualised by Ustad Amir Khan, lays great emphasis on Madhyam (M) that adds deeper shades of pathos to its intrinsic desolate mood. In recent times the chromatic use of both Gandhars is in vogue. This is not permissible in Hindustani classical music, but a judicious phrase is accepted as the 'poet's liberty'.
Bibliography:
1. The Oxford Encyclopedia of the Music of India
2. Ustad Amir Khan Pioneer of Indore Gharana by Pandit Tejpal Singh
3. Abhinav Geetanjali by Pandit Ram Ashreya Jha
4. The Raga-ness of the Ragas by Deepak Raja
Web links:
1. Uday Bhawalkar (vocal)
2. Ustad Amir Khan (vocal)
3. Ustad Shahid Parvez (sitar)
4. Pandit Shivkumar Sharma (santoor)
5. Kala Ramnath (violin)